Since its ribbon-cutting in 1976, Complexe Desjardins has resonated among Quebecers as human, open, generous, and collaborative—just like the neighbourhood surrounding it.
We worked closely with its team to articulate these values and bring them to life. The brand positioning exercise led us to develop guest experiences that forge an emotional connection between all those who visit—be they customers, tourists, or people working in the surrounding towers.
Dynamic and unifying, the new brand image highlights what it's like to experience a space that's full of life and constant motion.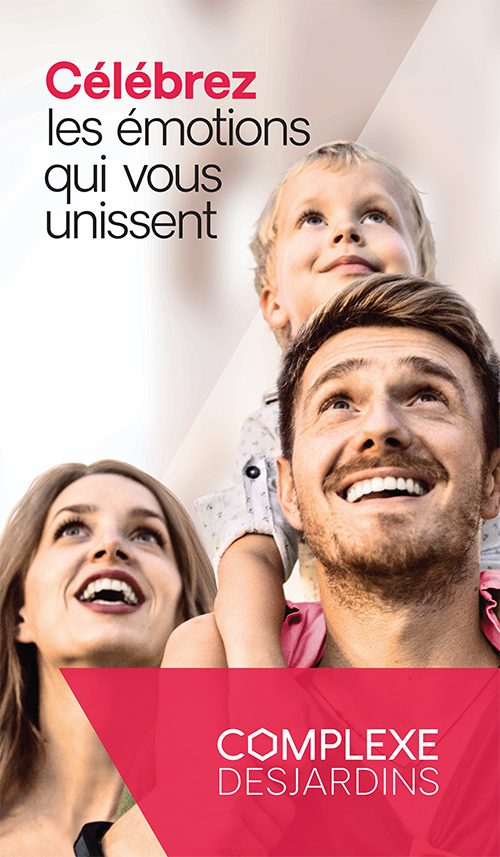 OTHER PROJECTS FOR COMPLEXE DESJARDINS