Situated in the Quartier des Spectacles, Complexe Desjardins is an extension of its vibrant surroundings. In summer, the area's energy reverberates within the complex's bright interior space, which plays home to many exciting events.
We're constantly upping the experience so that Complexe Desjardins, just like its surrounding neighbourhood, remains a summer centre of attraction.
With this colourful mandate, we created spaces enticing visitors to kick back, appreciate a slew of services, enjoy exciting onsite activities, and discover the complex's many retail offerings.
And to draw attention to the plethora of amenities, we crafted a lively brochure. Its pages captured the attention of Tourisme Montréal, which features it in their tourist information centres.
We masterminded spaces for gathering and indulging on the Grande-Place of Complexe Desjardins. Here, by the iconic fountain, we shine a spotlight on new culinary flavours.
Combined, our pop-up spaces and terraces keep the summer spirit in full swing.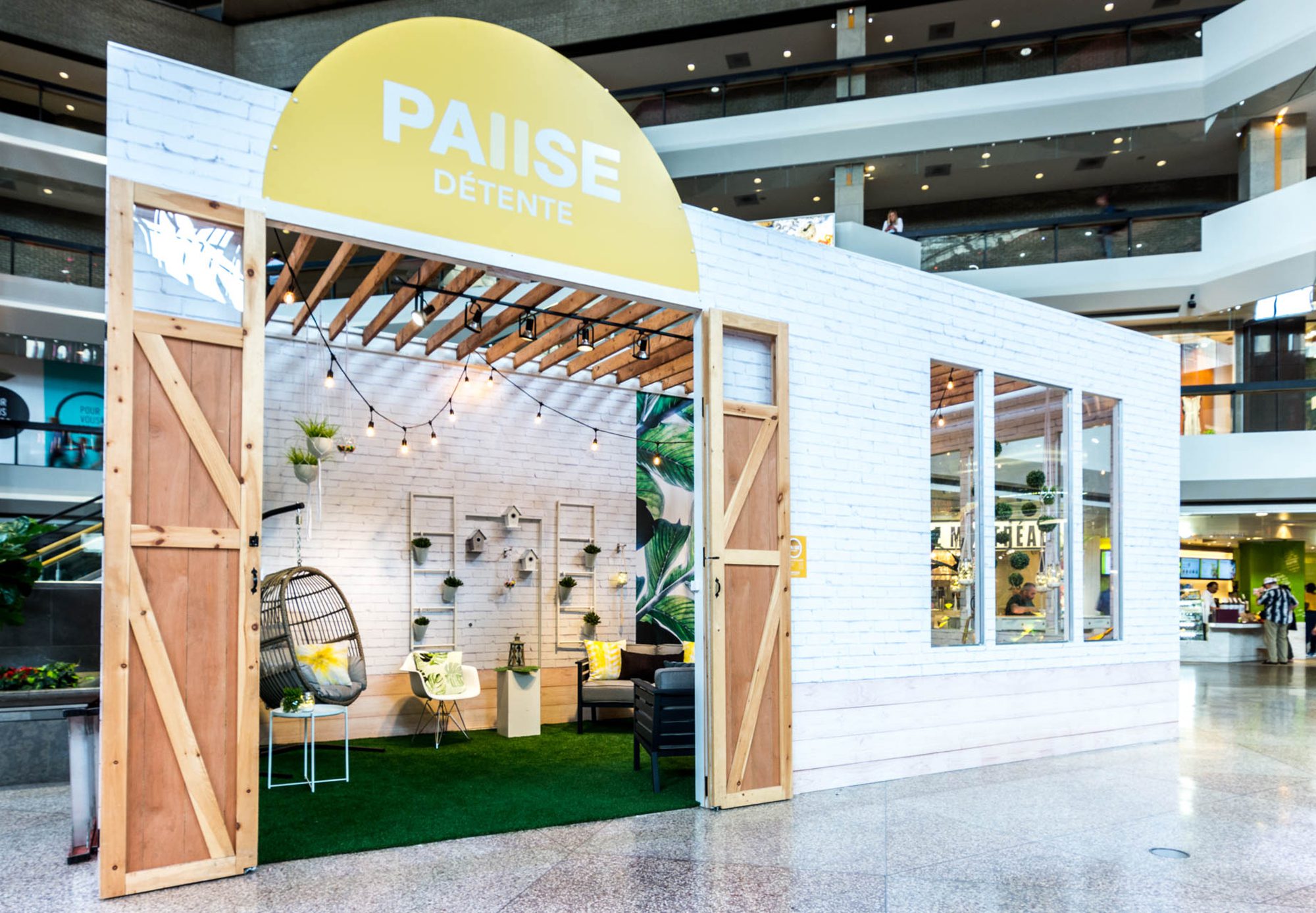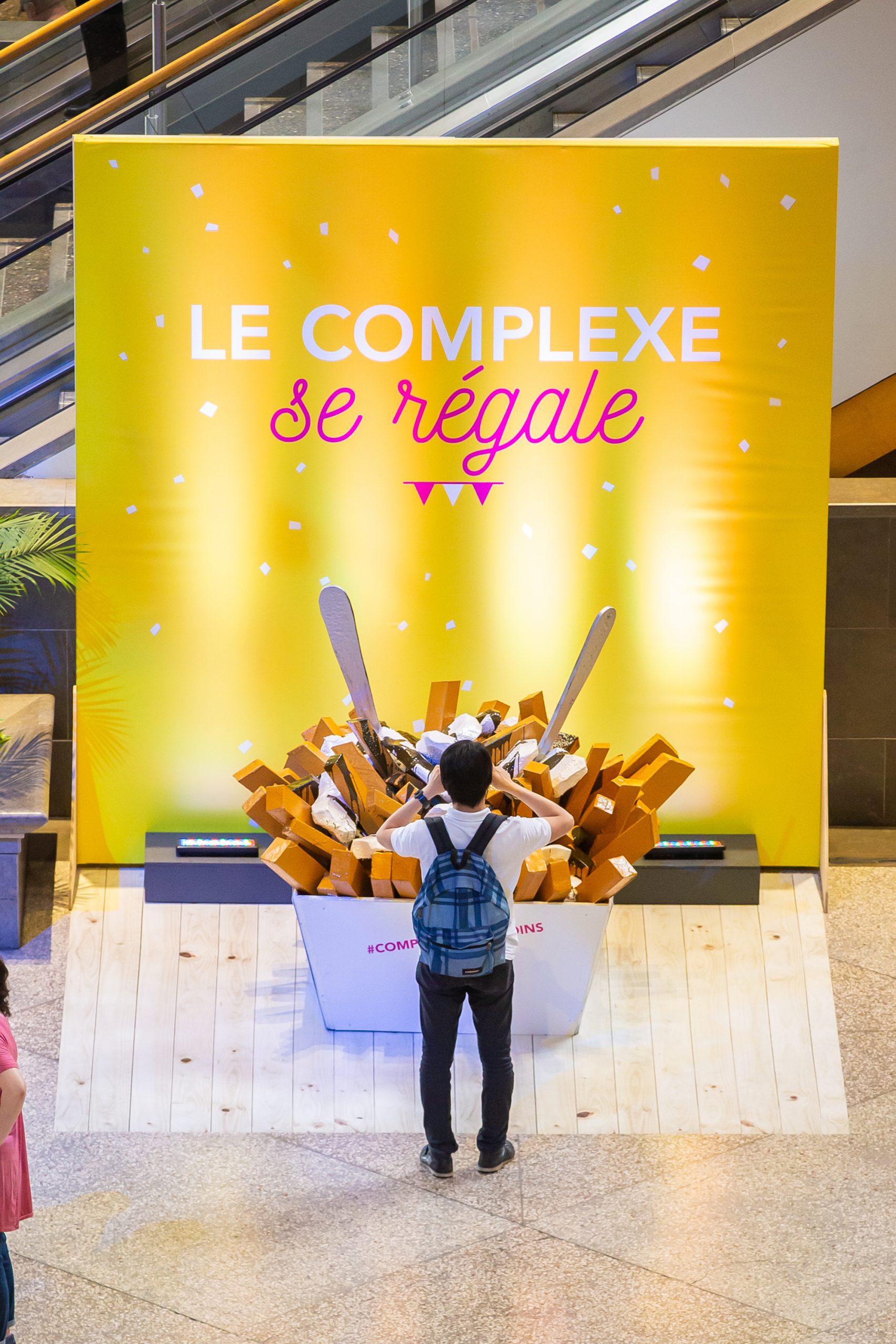 OTHER PROJECTS FOR COMPLEXE DESJARDINS